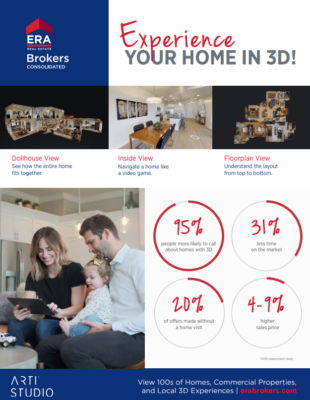 Have you been looking for a way to market your home or property, but find yourself spending too much time on it?
One of the services we provide is the use of Matterport 3D Tours. The company's software automatically creates amazing 3D tours that are guaranteed get people interested in your property.
One of the advantages of this is it takes place behind closed doors – without any need for visitors coming by- there is no hassle with scheduling appointments and waiting around while clients look at other properties.
Want to learn more? Contact us today to get started.
Click here to go back to our Homepage.