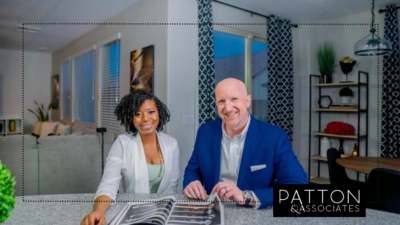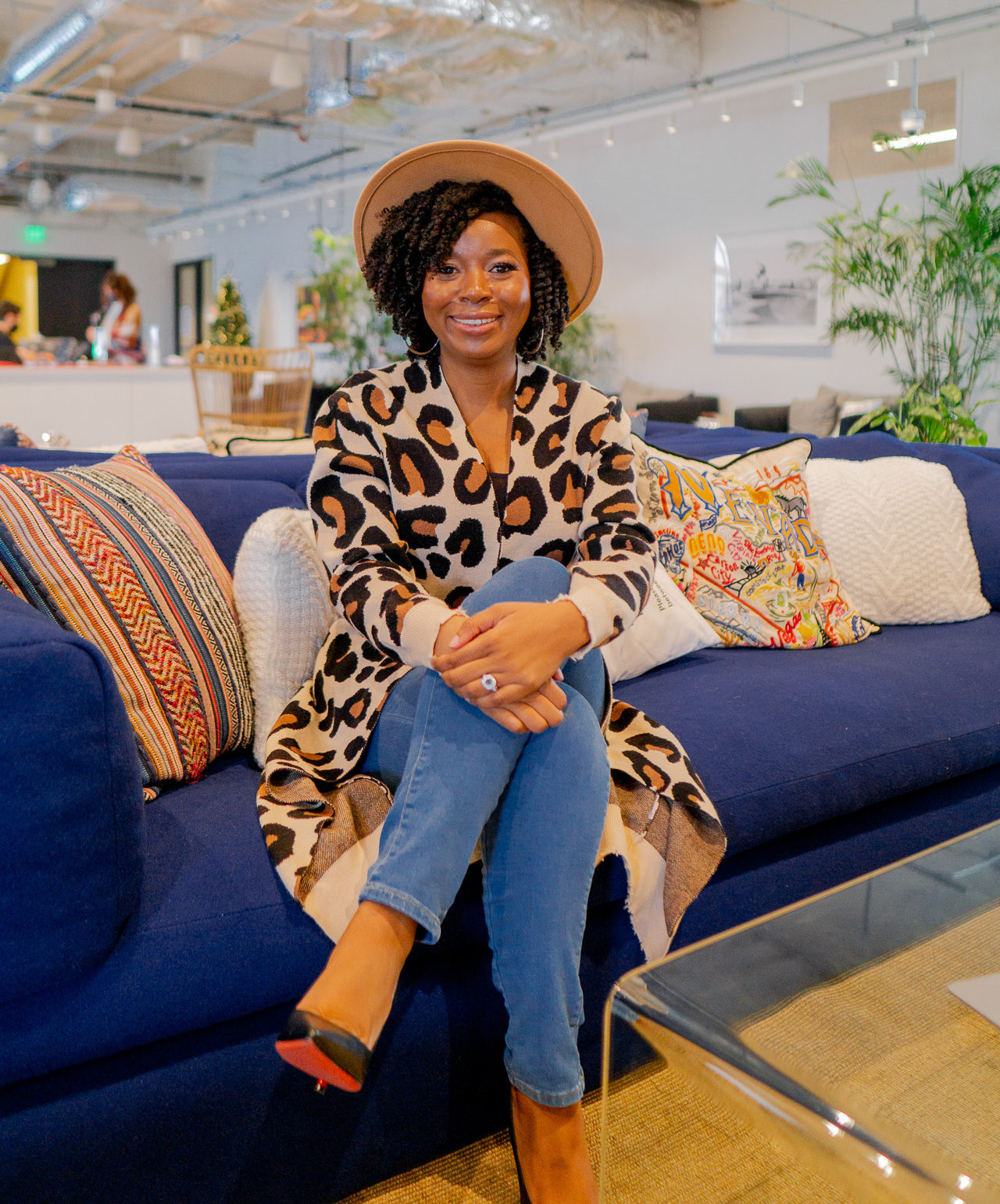 About Shanta Patton-Golar
Shanta Patton-Golar has been passionate about real estate since she bought her first home at the tender age of 21! Being raised in a family of homeowners, she has always understood the benefits of ownership and the opportunity to pass on generational wealth, particularly for people of color.
As a top-producing real estate broker and salesperson with more than 18 years of experience, Shanta is a sought-after leader in various industry circles and never grows tired of impacting the real estate industry on every level. She was the 2018-2021 NAREB Region XV Vice President.
Currently, she is a Director and the National Education Chair for the National Association of Real Estate Brokers (NAREB). In this role, she takes advantage of her platform to educate the minority community about homeownership, assists the organization with member engagement and chapter development, and directs the professional education for thousands of NAREB members.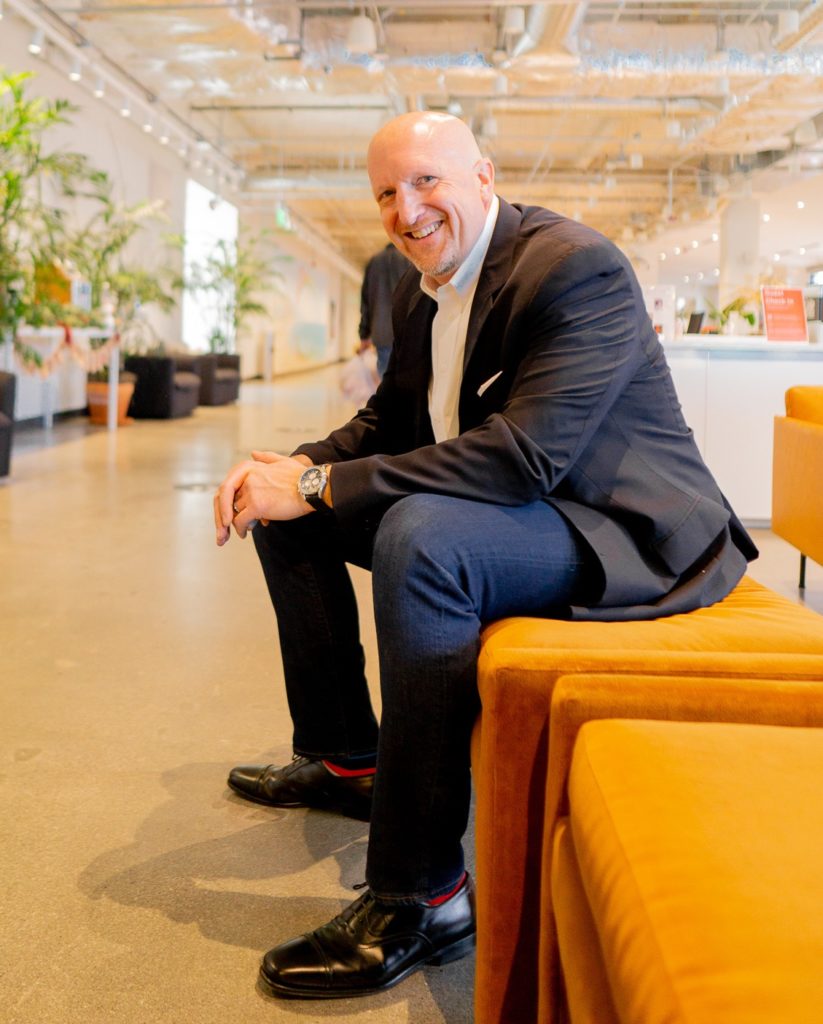 About Jeremy Golar
Jeremy joined Patton and Associates in 2019. He comes from a background in finance and is a United States Navy Veteran. He is also a housing counselor for their HUD approved housing counseling agency, NID Housing Counseling Agency – Southern Nevada.Originally from Oregon, Jeremy grew up in the woods on the Eastern side of the state. It was there that he developed a love of the outdoors; camping, hunting, fishing, backpacking. He first moved to Nevada in 2002 and got involved in the casino industry, working for Boyd Gaming, The Stratosphere, and the Sahara in Southern Nevada as well as casinos in Oregon, Reno, and Central America.
In 2005, Jeremy moved to the country of Belize in Central America to work at one of the casinos on the Belize/Mexico border. At one point, during the 3 years he was there, Jeremy lived in the jungle with no running water or electricity while operating a small vegetable farm. He moved back to Oregon in 2013 to care for his ill mother and in December of 2014, he moved back to Southern Nevada. Ever since then, Jeremy has been very active in the Henderson Chamber and gives his time to National Association of Real Estate Brokers, High School Leadership, Leadership Henderson, and other non-profits that help make our community a better place to live, work, and play.
When he is not working and volunteering, he is spending time with his family and doodles.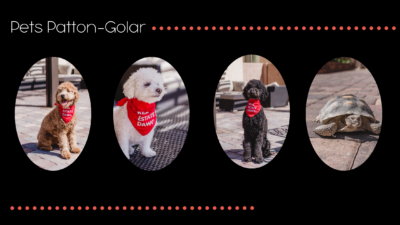 About Marley Golar, The Empress of Reggae – Director of Concierge Services
Marley, the youngest of Pets Patton-Golar is one ambitious and adventurous 8-month-old pup. Some of her favorite nicknames are Marley Bird, Bird, and Mar Mar. She loves to socialize and has excellent negotiating skills for toys and treats!
When it's time to play you can find her splashing and blowing water bubbles in and out of the home. A real water-loving goldendoodle that'll show you how much fun she is! Marley loves to spend time outside whether it's in the backyard or even on an adventure! She's happiest when she has enough space for all five senses- sight, sound and touch being her top priorities!
About Sir Ares Mekhi Patton – Director of Agent Safety
This 5-year-old maltipoo, Ares, is the lover of the family! He is the ultimate champion of all things warm and cuddly and goes with some amazing nicknames – Tater Tot, Little Potato, Napoleon, and Paw Patrol.
While Marley loves water nearly as much as life itself and can often be found playing outside, this brother prefers to lie in the sun for most days and keep his humans company by snuggling up close or taking a nap in their arms.
He is fiercely protective and is always on "paw patrol". He takes safety seriously – you wouldn't want to mess with this guy!
<img
About Lord Finnegan of the House Patton-Golar – Director of Marketing
Finnegan, always camera-ready and the first to get his picture taken when there is a camera around, enjoys being on social media. He goes by these adorable nicknames too – Finny, Finny Poo, Finny Fawcett, Finnanigans (short for shenanigans)!
Pets Patton-Golar's perfect puppy, Finnegan, is an excellent companion for the family! He loves to play and spends most of his time lounging in the shade outside. He's not a big fan of loud noises and he does enjoy some alone time when necessary.
He's so regal, and we imagine that he speaks with an English accent. This 2-year-old goldendoodle has the perfect amount of elegance and cuteness wrapped up in one adorable package.
<img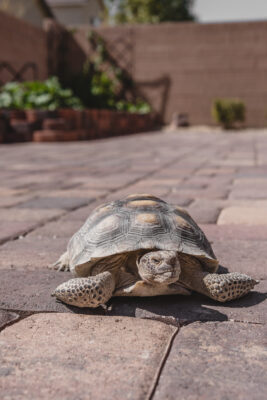 About Desert Tortoise, Zeus, The King of the Gods – Director of Relocation
In the state of Nevada, we fostered Zeus and we are registered with the state as his parents. He is part of a threatened species and the largest reptiles in the southwest united states. Estimated to be about 7-years old, he can grow up to 80 or more years old! He'll live in several homes over his lifetime too.
He currently lives in a custom habitat built by Jeremy and loves to eat from his hollyhock plants and find a patch of sun. Month-long brumations are just part of life with this little guy so we make sure not to miss out on anything!
With his dog siblings close by, Zeusy Zeus is always on the lookout for some love. He needs to have his daily dose of neck rubs in the morning. He is very human-focused and has no problem coming into the house to check on us when you call him. Such a lovely desert tortoise!