Main Content
Enter a neighborhood
Or click an area to stat your search
Shanta Patton-Golar has been passionate about real estate since she bought her first home at the tender age of 21! Being raised in a family of homeowners, she has always understood the benefits of ownership and the opportunity to pass on generational wealth, particularly for people of color.
As a top-producing real estate broker and salesperson with more than 18 years of experience, Shanta is a sought-after leader in various industry circles and never grows tired of impacting the real estate industry on every level. She was the 2018-2021 NAREB Region XV Vice President. Currently, she is a Director and the National Education Chair for the National Association of Real Estate Brokers (NAREB). In this role, she takes advantage of her platform to educate the minority community about homeownership, assists the organization with member engagement and chapter development, and directs the professional education for thousands of NAREB members.
Jeremy joined Patton and Associates in 2019. He comes from a background in finance and is a United States Navy Veteran. He is also a housing counselor for their HUD approved housing counseling agency, NID Housing Counseling Agency – Southern Nevada.
Originally from Oregon, Jeremy grew up in the woods on the Eastern side of the state. It was there that he developed a love of the outdoors; camping, hunting, fishing, backpacking. He first moved to Nevada in 2002 and got involved in the casino industry, working for Boyd Gaming, The Stratosphere, and the Sahara in Southern Nevada as well as casinos in Oregon, Reno, and Central America.
In 2005, Jeremy moved to the country of Belize in Central America to work at one of the casinos on the Belize/Mexico border. At one point, during the 3 years he was there, Jeremy lived in the jungle with no running water or electricity while operating a small vegetable farm.
Jeremy moved back to Oregon in 2013 to care for his ill mother and in December of 2014, he moved back to Southern Nevada. Ever since then, Jeremy has been very active in the Henderson Chamber and gives his time to National Association of Real Estate Brokers, High School Leadership, Leadership Henderson, and other non-profits that help make our community a better place to live, work, and play.
When he is not working and volunteering, he is spending time with his family and doodles.
Why work withPatton
& Associates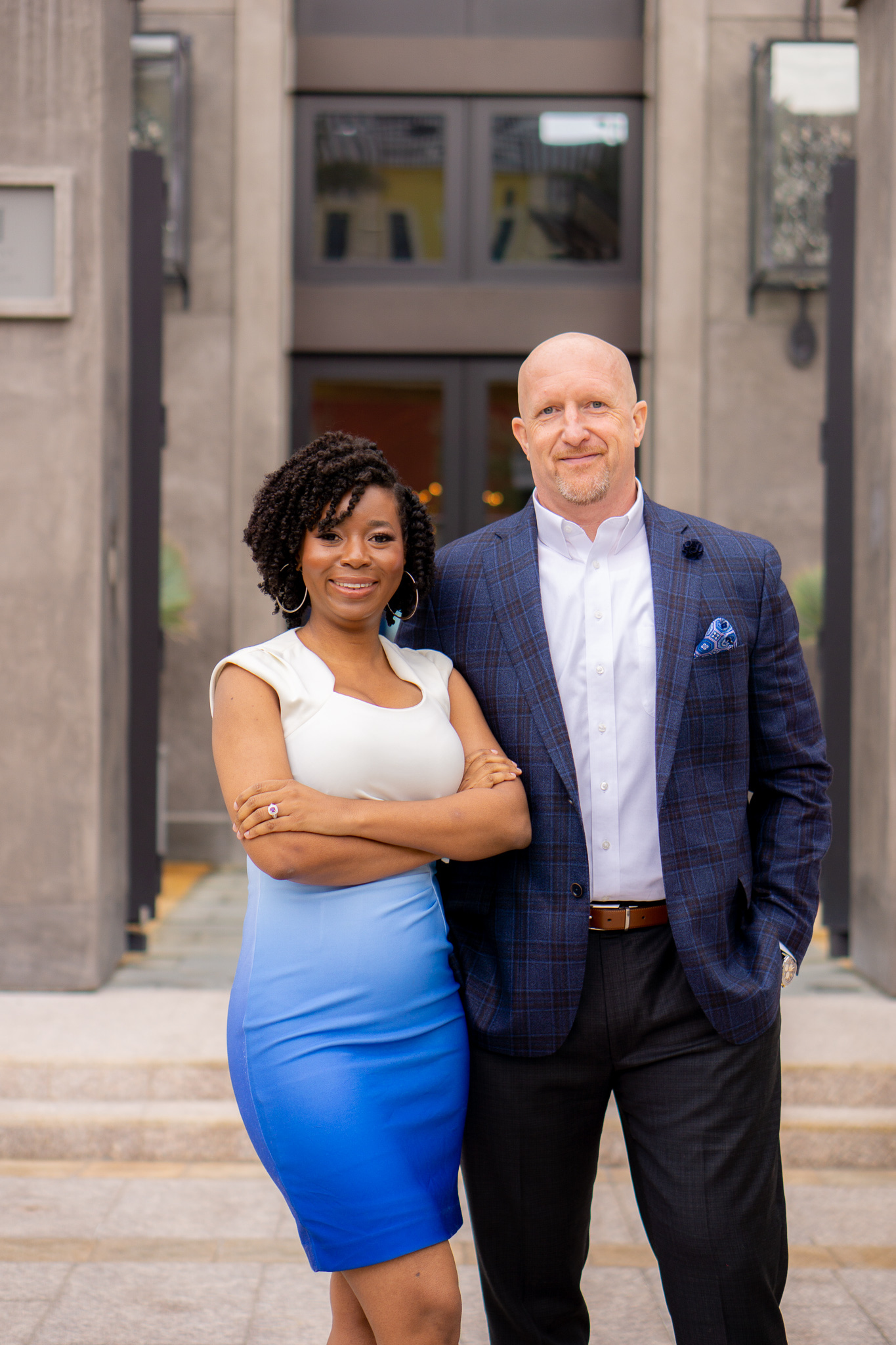 18+ years Real Estate Experience

20+ years Business and Finance Experience
Over $100 million in Sales

Circle of Honor ERA Brokers Consolidated
What our clients sayTestimonials
"My partner and I had the absolute best experience with Jeremy and his wife, Shanta. They were accommodating and made great routes to follow when checking out houses. The process felt very easy and stress-free. We felt no pressure whatsoever when looking at houses. I'd definitely recommend choosing them f you're looking to buy a..."

"My partner and I had a rough start in looking for a home. We thought that there would be no luck, but then, I came across Shanta and Jeremy! When we reached out via email she called us within an hour, talked to us about our wants, set us up an appointment and then she..."

"Can't express enough how thoroughly thankful I am to have been able to work with this team! Shanta and Jeremy were always very professional. From the beginning of the house hunting process until closing, and even after moving in, they were very responsive and transparent. The team knew all the communities around Las Vegas very..."

"Worked with Shanta when we secured our forever home, excellent knowledge, and understanding during the entire process. I was very particular about what we wanted (and know I'm not the easiest customer to work with lol) but Shanta handled everything professionally and stayed focused on the goal on which she absolutely delivered! Highly recommended!..."

"Shanta was referred to us by our lender. She found us a great home that I know we will spend many years in. She was very attentive and listened to what we wanted and was very patient with our many questions...."

"The process of buying a house can be quite stressful and I was not looking forward to it. Shanta did everything I asked of her. Answered all questions and if she did not know the answer, found out and got back to me. When we did run into a snag, fixed it immediately! Shanta made..."

"Shanta was kind and informative from the very beginning when we started working together back in April 2020. She helped me tour various homes and would answer all the questions I had about a property or whenever I needed her professional/experienced opinion on something. She provided her recommended home inspection companies to me once I..."
Questions
Keep up to date on the latest market trends and opportunities.